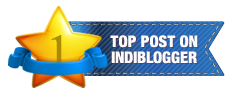 Live-In or marriage, I am no saint so I will stay away from speaking about morality.
Live in or marriage both has a same factor-living with person you are in love.Accordng to me only difference is, If relationship takes sour route, in live-in it's easy to get out as no legal hassles where as in marriage one has to go through a tiresome divorce procedure for years. Whether it's live-in or marriage, if relationship works out it's like living in a heaven.
I don't want speak about culture norms, moral grounds, society regarding marriage and live-in .I just want to share my personal experience on this. I lived with a man for more than 5 yrs and One day like a good girl confessed in front of my mother, her reaction- she slapped me tight, My dad disowned me for few days(yeah after 2 days he came around).I was stubborn, wild and full of liberal thoughts. I didn't give much of option to my parents other than accepting me the way I am.
Let's get back to the point, usually we think in live-in, its easy, no strings attached, can get out whenever we want, two individual living under same roof though their lives are separate in outside world and many other impressions. But the truth is when you are living with a person unknowingly your life gets entwined with your partner's life. You live with you partner because you are in love with your partner and there are no written rules in love. You may say lines are drawn but it won't take long for the lines to vanish. Especially if you live with a partner for years and decide to get out of the relationship, it's not easy. It may not involve the tiresome divorce procedure but emotional rides are not that easy to take it. After living with a partner for many years, it wasn't easy way out for me to get out of the relationship. There were many things involved, finances is one of them and friends are next because if you live with person for years, partner's friends becomes your friends as well.Wasnt sure with whom to keep in touch or not. All of a sudden I was in a guilt trip, from nowhere society rules surfaced in my mind, I felt like a victim, I was angry on myself for letting a man to use me for years. I called myself a victim conveniently forgetting it was my choice aswell. Blame game went on.Time doesn't stop for anyone and that phase of my life also moved on but It took years for me to get out of the emotional trauma I went through. That experience has left such a mark in my life, now I am scared to get into a relationship. We women look at the relationship very differently, our needs in relationship is bit different from men.
Am I saying Live-in is a wrong practice and marriage is right? NO, like I said if relationship works out right it doesn't matter its live-in or marriage, all matters is two people being happy and content in life. I have friends who lived-in for years and happily ended up getting married(so marriage is the last resort even in live-in),I have also seen friends who lived-in perfectly, then married and then ended up in divorce. I have even seen a marriage of two unknown and lived perfectly happy life (my parents are example).It's a matter of how it works out between two individual. What one opt is individual choice. I don't agree with society looking down if any one chooses a live-in route. I don't consider it as a sin and everyone should learn to respect individual's approach towards life.
There is nothing wrong in trying a live-in if you know what you are getting into and if you can deal with your emotions if it doesn't work out. There is also nothing wrong in marriage as long as it works out for good. Every relationship is based on love, trust, mutual acceptance and mutual respect. If all these fails to meet, let it be live-in or marriage nothing works out.